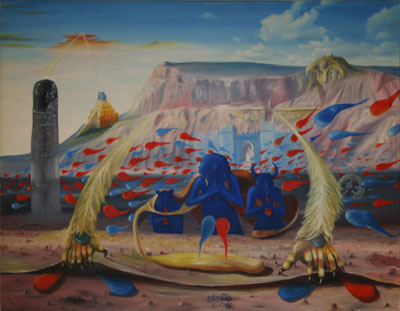 Foire Aux Questions
| | | | |
| --- | --- | --- | --- |
| What languages are supported by Joomla! 1.5? | | | |
Écrit par LiMass
Mercredi, 11 Octobre 2006 01:12
Within the Installer you will find a wide collection of languages. The installer currently supports the following languages: Arabic, Bulgarian, Bengali, Czech, Danish, German, Greek, English, Spanish, Finnish, French, Hebrew, Devanagari(India), Croatian(Croatia), Magyar (Hungary), Italian, Malay, Norwegian bokmal, Dutch, Portuguese(Brasil), Portugues(Portugal), Romanian, Russian, Serbian, Svenska, Thai and more are being added all the time.
By default the English language is installed for the Back and Front-ends. You can download additional language files from the Joomla!Extensions Directory. In addition some translation teams are offering fully localised versions of the entire package. Please check the Joomla! Help Site for links to locations where languages and localised versions can be found.
Mis à jour ( Jeudi, 08 Novembre 2007 11:45 )
| | | | |
| --- | --- | --- | --- |
| Is it possible to change A Menu Item's Type? | | | |

Écrit par LiMass

Mardi, 10 Octobre 2006 23:15

You indeed can change the Menu Item's Type to whatever you want, even after they have been created.

If, for instance, you want to change the Blog Section of a Menu link, go to the Control Panel->Menus Menu->[menuname]->Menu Item Manager and edit the Menu Item. Select the Change Type button and choose the new style of Menu Item Type from the available list. Thereafter, alter the Details and Parameters to reconfigure the display for the new selection as you require it.

Mis à jour ( Jeudi, 08 Novembre 2007 11:25 )

| | | | |
| --- | --- | --- | --- |
| Where is the Static Content Item? | | | |

Écrit par LiMass

Mardi, 10 Octobre 2006 23:13

In Joomla! versions prior to 1.5 there were separate processes for creating a Static Content Item and normal Content Items. The processes have been combined now and whilst both content types are still around they are renamed as Articles for Content Items and Uncategorized Articles for Static Content Items.

If you want to create a static item, create a new Article in the same way as for standard content and rather than relating this to a particular Section and Category just select Uncategorized as the option in the Section and Category drop down lists.

Mis à jour ( Jeudi, 08 Novembre 2007 11:23 )

| | | | |
| --- | --- | --- | --- |
| How do I localise Joomla! to my language? | | | |

Écrit par LiMass

Samedi, 30 Septembre 2006 14:06

General


In Joomla! 1.5 all User interfaces can be localised. This includes the installation, the Back-end Control Panel and the Front-end Site.

The core release of Joomla! 1.5 is shipped with multiple language choices in the installation but, other than English (the default), languages for the Site and Administration interfaces need to be added after installation. Links to such language packs exist below.

Mis à jour ( Jeudi, 08 Novembre 2007 11:55 )
Lire la suite...
« DébutPréc1

2

Suivant

Fin

»
Page 2 de 2